First days in Trondheim
My first two days in Trondheim
What are the first things to do when you arrive in a new place? Try to make some bread and explore the surrounding. Well, the bread was a success and didn't last long.
The first explorations went quite far, and thanks to my flatmate, we did a late evening hike and had a lovely sunset. We always had cloudy mornings for the first few days, but the sun came through over the day. Let's see how this continues.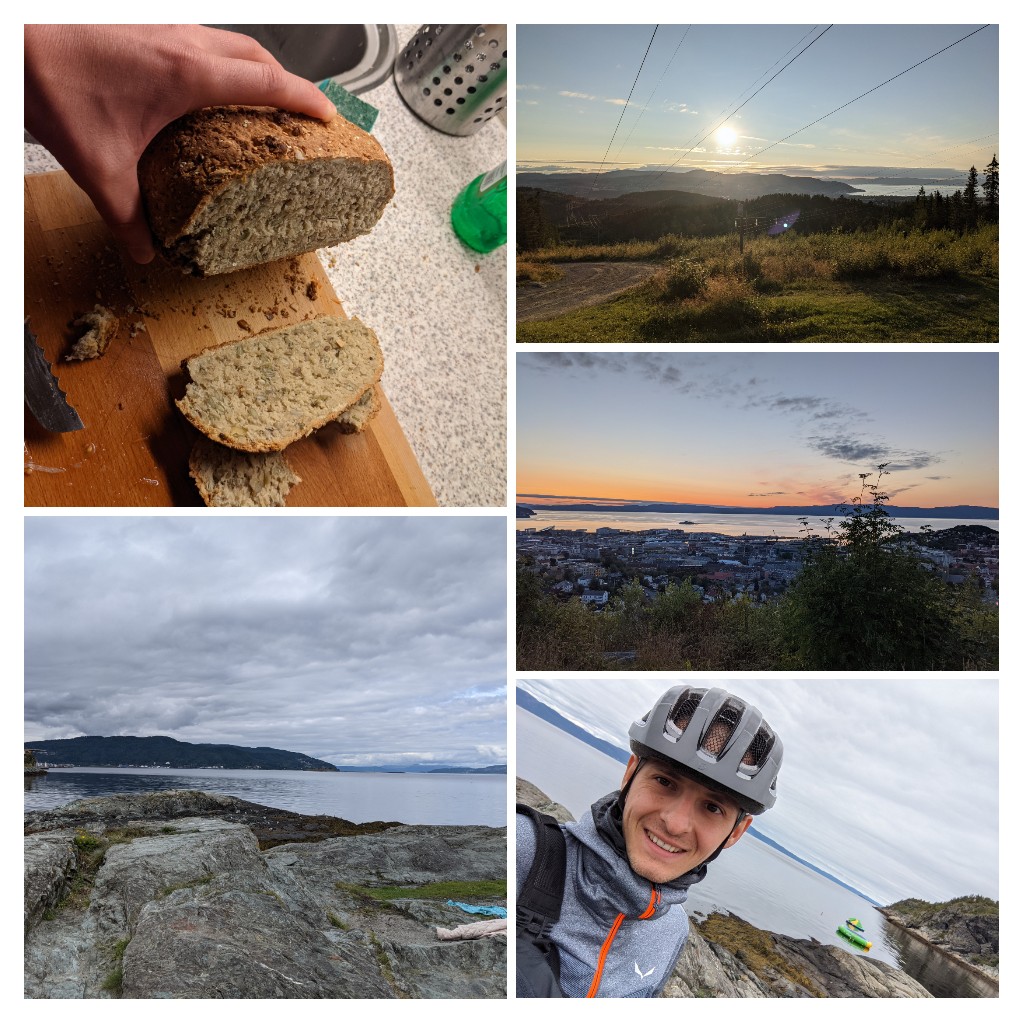 The following days in Trondheim
What else is usually on the agenda for a new place. Correct, IKEA or something similar. I got a bed but needed some topping to have a more comfortable place to sleep. The IKEA shopping tour almost escalated, as usual. Not this time, since I had to take the bus home.
Next test: can I make a nice 'Kaiser Schmarren', and the answer is yes, even with oat milk, it works.
I have to get used to is one particular thing, the weather. You are good to go if the sky is blue, but you better pack a jacket if clouds are on the horizon.