Winter is coming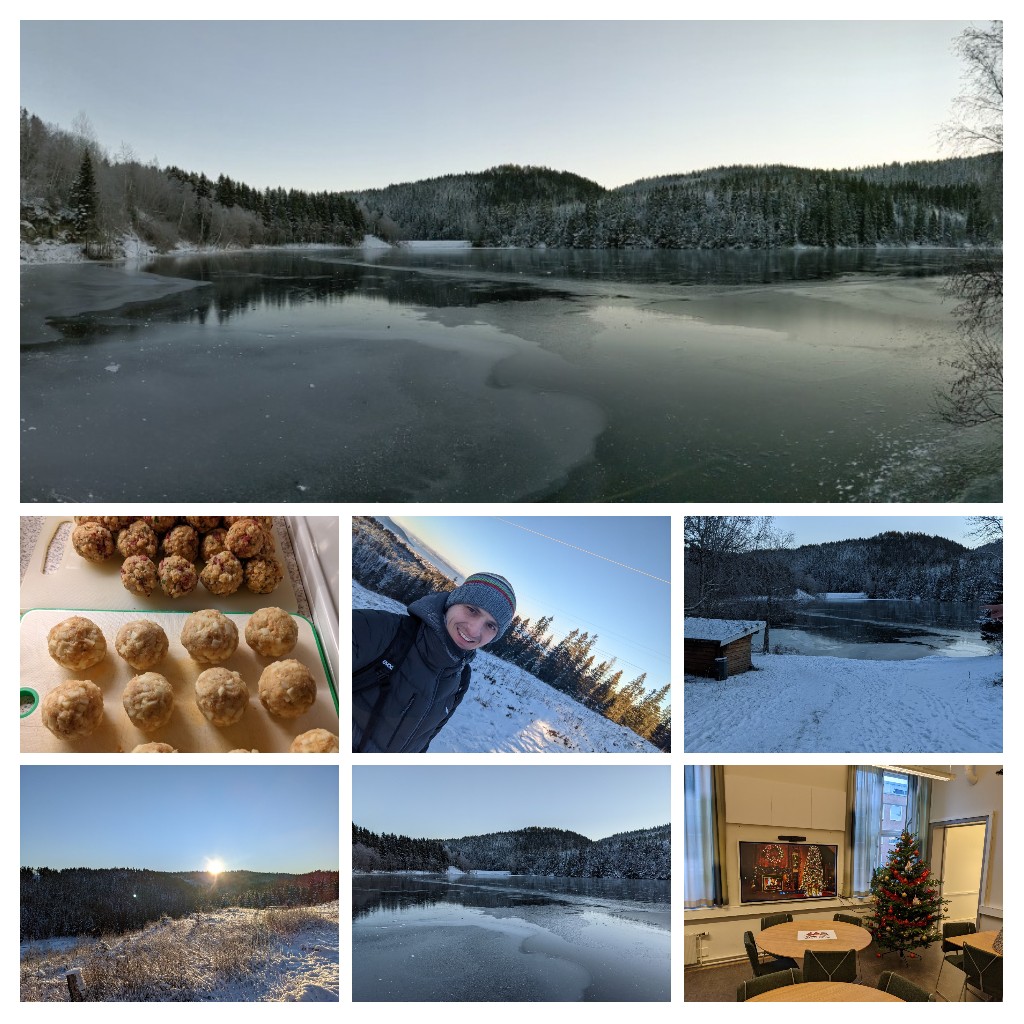 The temperature around Trondheim cooled down to 0 and below constantly, and with the sun so low, it turned the surrounding into a winter wonderland. So what to do in such conditions: hiking, running and cross-country skiing, what else. I even went out with a colleague who wanted to try hiking. Unfortunately, it is not typically where he comes from, and the temperate is much higher, but he enjoyed it.
Thanks to my parents, which send me a package with goods that I don't get in Norway. I prepared proper Tiroler Knödel and Apfel/Apple Knödel with Semmelwürfel (something you don't find easily in Norway) from Austria (the main ingredient). Those were served to my colleagues from a Ph.D. class plus my flatmates and me - it was perfect.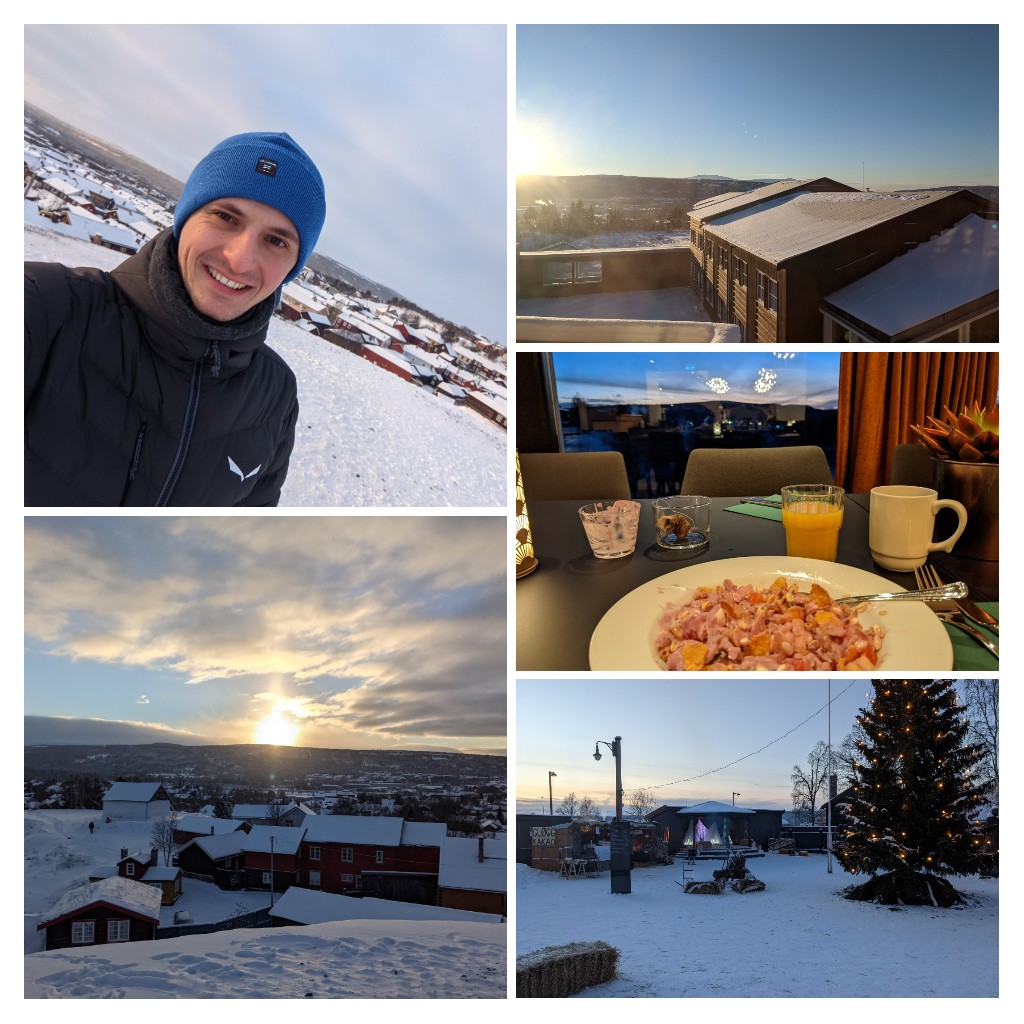 Before I left Norway for an Austrian work holiday, we went with the research group to Røros. It's a lovely sleepy traditional Norwegian village with a cosy Christmas market over the entire centre. Besides our seminars, I was able to get to know all the other people in the research group. That especially applies to the other Ph.D. candidates. On the final day in Røros, we went before breakfast into the sauna and then had an excellent long breakfast with almost a sunrise at that time.