Running, Cooking, Aurora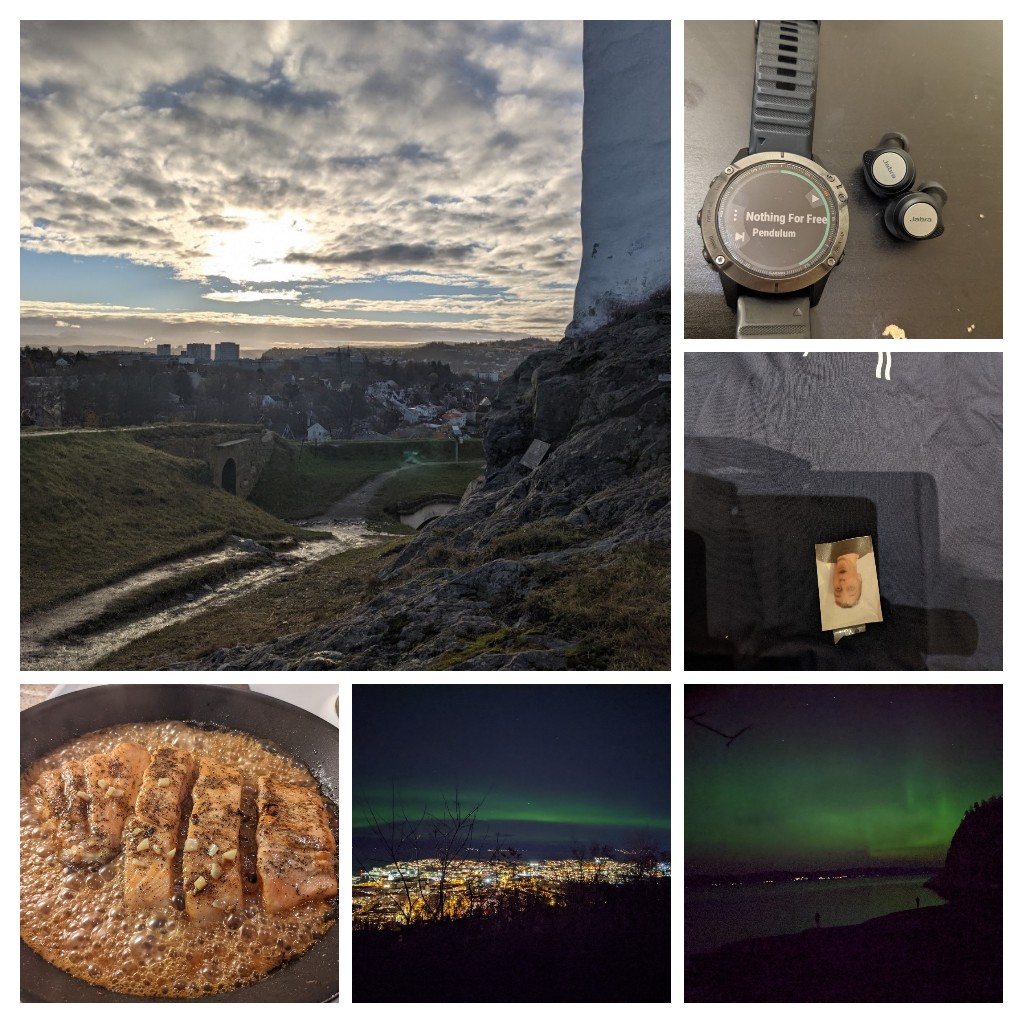 With my time in Norway, I got into running. Running and going to the gym are everyday sports activities for the locals. Therefore, I upgraded my running set-up to just the watch and some sport in-ear headphones. No need for a smartphone anymore.
What can you do with a nice fresh salmon? Cook it with honey, lime, and garlic to get an excellent sweet and spicy taste.
The days are getting shorter and shorter, and therefore, it gets easier to see the aurora. Naturally, this applies to quiet places in the city and definitely to the beach. Enjoy.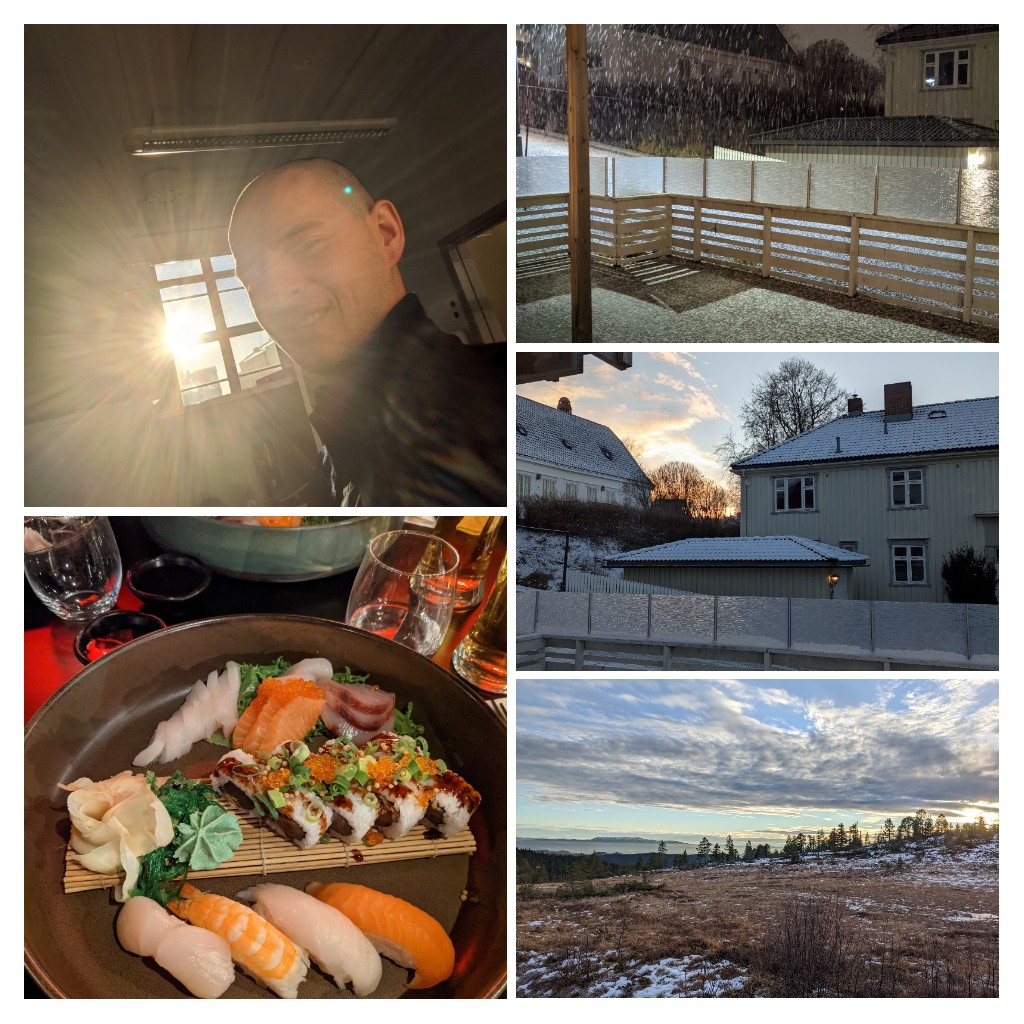 With the sun standing so low, it gets funny in the office to work, but this condition lasts only for a couple of minutes. After that, the sun is almost gone anyway for the day. So November means already around 8 to 6 hours of sunshine a day only. In December, it will drop to 5 hours. To compensate for the low amount of sun, I take fish oil capsules every day. This does not sound much, but it keeps the mood up, and you feel more energized.