After more than two months in Norway
What is a classic activity for Norwegians on weekends? If they own a cabin, then going there for the weekend is a traditional activity. So my flatmates and I decided to go as well on a cabin trip. NTNUI (sports association of NTNU) owns and maintains some cabins in Trøndelag, providing us with a perfect opportunity. Fun fact, the huts usually don't have any running water besides steam nearby and a very traditional toilet outdoors. :D The trip was pleasant with fishing and hiking activities and excellent dishes such as fresh fish from the lake and some alcohol.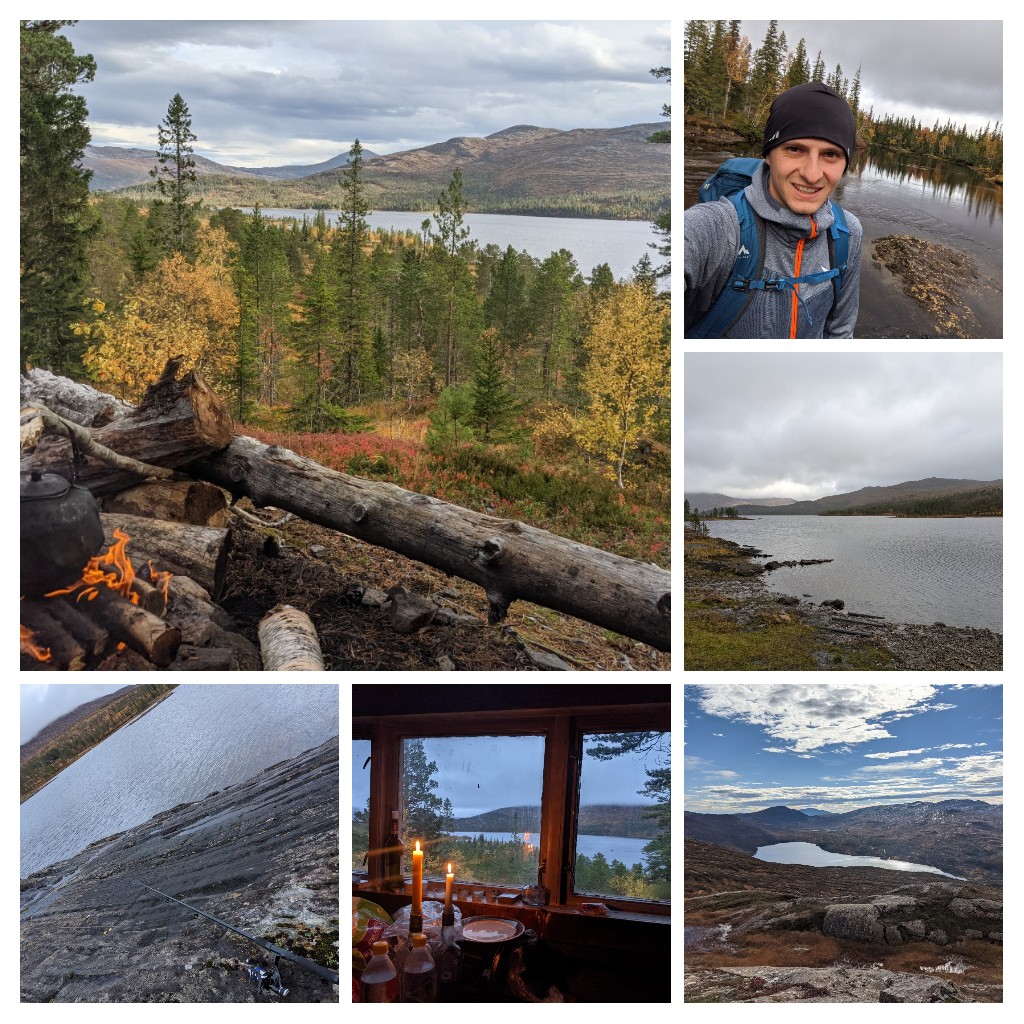 Now, after more than one month in Norway, it was time to travel to Oslo. This time by train, which is a 7 hours ride from Trondheim. This is quite some time, but the time flies by if you manage to work a bit. The highest point the train has to reach is 1600 m. If the weather plays along, you will get a nice view of the mountains around. Some further away had already snow on the tops. With a premium ticket, you will have access to water, coffee, tee, and hot chocolate. Guess what? I had 4 hot chocolate, and the cups on this trip were made in Austria. :D Back in Trondheim, I made my first 'Tiroler Knödel' with manually made dry bread croutons. It took me about 2 weeks to dry them. In the end, they were almost perfect.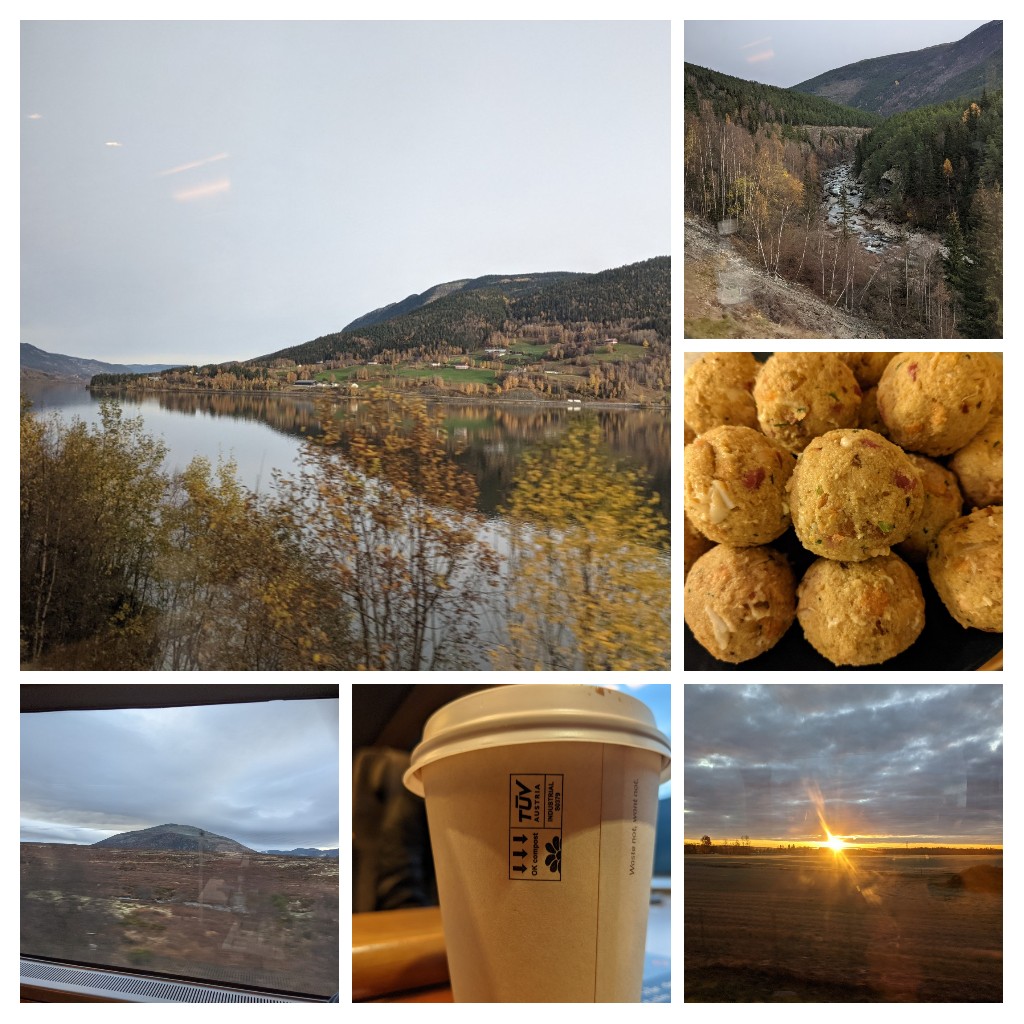 After some rainy weeks, the weather is getting slowly better, but that did not stop me from running as many other Norwegians are doing it. To get no hurting knee again, I had to learn to run correctly. So far, I can say that this works out perfect with 3 to 4 runs a week, even if it's dark and raining. :D I'm constantly transforming into a Norwegian.
This weather played along this weekend, and we took the opportunity to take the ferry from Trondheim to Vanviken across the fjord. We did a nice 16 km hike with a good view of Trondheim and the fjord itself. Sadly, we could not see the open sea, but I will have more chances on that. I already knew from my other outdoor activities outside the town that it could get wet, but we almost hat do constantly walk through moors and swamps on this hike. Also, having only low-cut mountain boots makes it quite challenging not to sink in too deep. I will have to buy a different pair of mountain boots with standard height so that I don't have to worry about that all the time.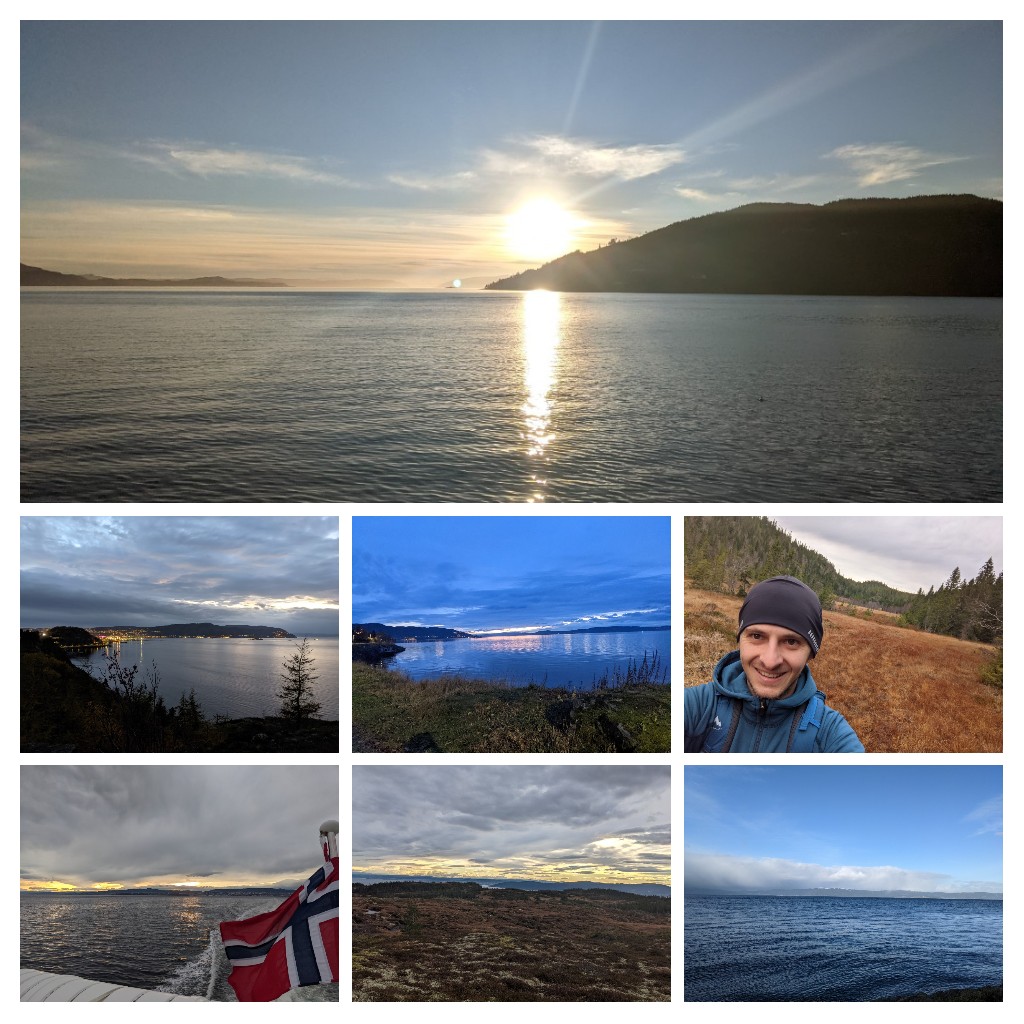 For me, it is still a fabulous opportunity that I got to do a Ph.D. in Norway. Let's see what the next months will bring since I left with 8 hours of sun time today.