First two weeks as a Ph.D. candidate
Holidays are pleasant but can not last forever. Therefore, my new life is catching up and starts with a friendly welcome from the department. PS: The book is actually helpful and describes a lot of the issues a Ph.D. candidate has.
Work is one part, and free time is not gone entirely. My flatmates and I took the more or less stable weather and went out for a nice hike. But, first, we had to bike to the start point. It took us 1 and half an hour. I learned that day that it is always moist in Norway, especially near a river, so watch out for good shows.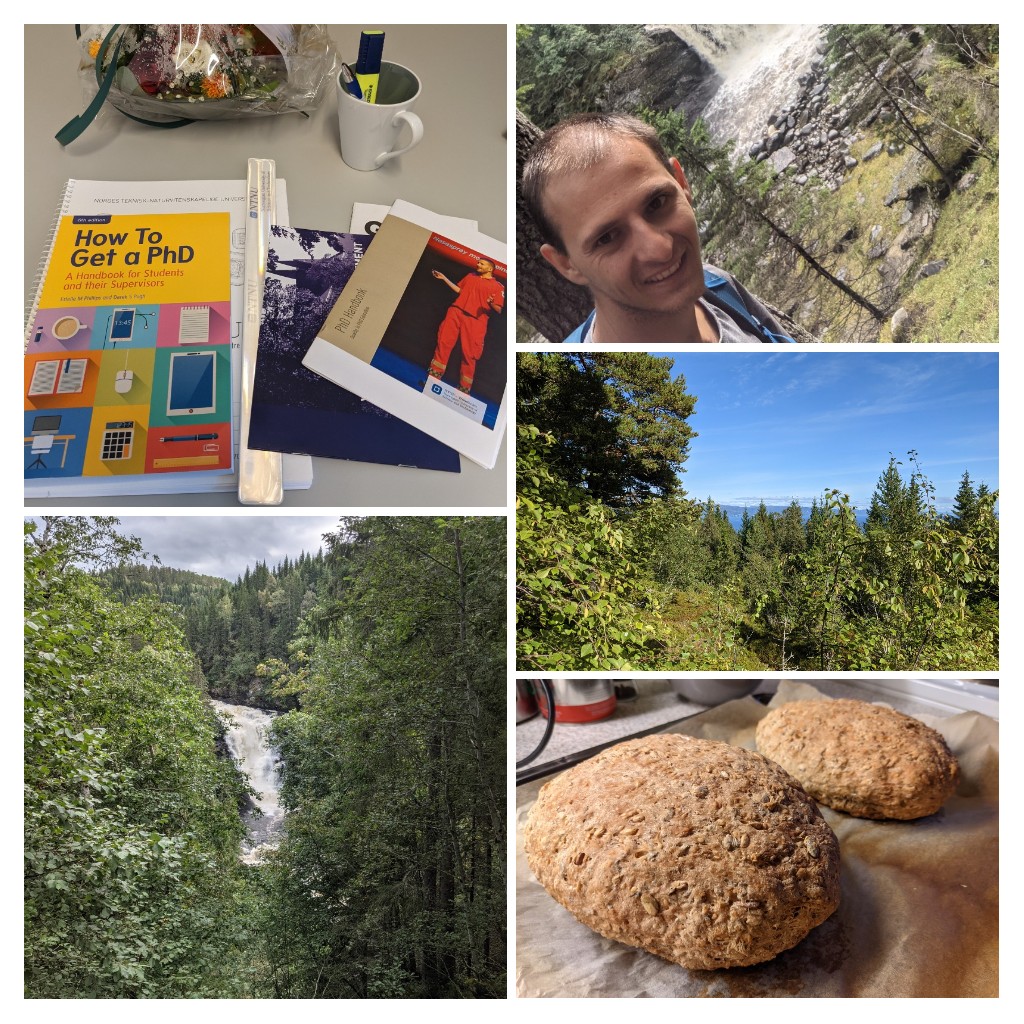 Time continuous to pass by, and the weather turns to its better side, meaning more sun and not always rain. Now it was finally time to try to make my first mousse chocolate. For my mousse chocolate recipe, I need Qimiq, which you don't get in Norway's grocery stores, or I haven't found it yet. Therefore, I had to find an alternative solution for that ingredient. Luckily, I managed to make it, and it tasted delicious.
I really enjoy those sweet cinnamon rolls, but some are wonderful, such as the cinnamon roll from a nearby bakery. Further, a good thing about doing a Ph.D. and entering the mandatory 'research ethics' course plus no COVID-19 restrictions is that a social event with a nice dinner was part of the course to get to know each other.
What should I say? It is beautiful in Norway/Trondheim, with activities at every corner, and everything from a big city.